Our Blog
Struggling With Debt? Here's How to Turn it All Around
The worst part of dealing with debt is handling the stress, guilt and shame that can be associated with it. Its always hard to admit that we may have made financial mistakes. Feeling like you're struggling or concentrating on the problem may be uncomfortable, but sticking your head in the sand won't make it go away.

Sometimes, in order to adjust your circumstances, changing your perspective and approach can help. It's never too late to make a choice to commit to taking steps to improve your situation. There are many different types of solutions and services that will help you make your debt manageable. These services can help you pay off your debts faster than you thought possible.
Tell People
Telling people that you are in debt might sound like the last thing you want to do. But having that support can be tremendously helpful in turning your financial situation around. If people are aware of your situation it will be easier to make socializing fit your budget. Not only that but they may supply you with amazing advice and strategies that have worked for them in the past.. Also, the very act of coming clean to your friends and family will help you commit to a new savings plan and take a huge weight off your shoulders by simply being honest about your situation.
Tell Your Lenders
There are certain benefits to telling your lenders about your honest financial situation. Again, they may be able to help you with creative solutions. But also, they may be able to give you more leeway than they ordinarily would if you are able to be honest. An honest person with a plan is a much more attractive prospect than a dishonest person with none. You may be able to pay them back in smaller amounts over longer periods of time to make your payments manageable.
Consolidate Your Loans
One way to make managing and paying off your debt easier is to consolidate your loans. Having multiple loans with various interest rates usually results in higher fees. By taking out a larger loan and using it to pay off your smaller loans, you will streamline your payments and reduce your interest rate. Simply find out what the average interest rate is between all of your smaller loans, then shop around for a better rate from a reliable financial institution.
Set Up a Budget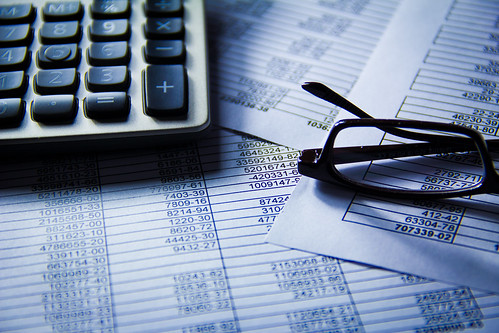 Once you have a budget you'll recognize specifically what you need to spend and once you know it won't be that hard, yet again, you'll need a plan. Prepare a price range that will save money each month to settle your finances. Doing this will ensure that you'll be able to find the money for your living expenses and still have some money left over for daily needs. If you're able to stay with this specific price range, and there are no unwanted surprises (it's really worth preserving some coinage with regard to this sort of predicament too) you'll be able to preserve critical amounts to put towards what you owe and end up being debt totally free.
by Peter
in Mortgage